WEDDING RING TYPES
So it's time to pick the type of wedding ring to have with you for life. Unlike musical taste which frequently shifts, you'll want this wedding ring to fit you forever. The following slide show describes the cross-section or profile of the wedding band and vary in shape, style and comfort.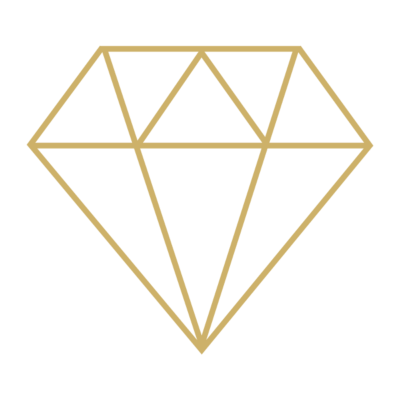 COMFORT FIT WEDDING RING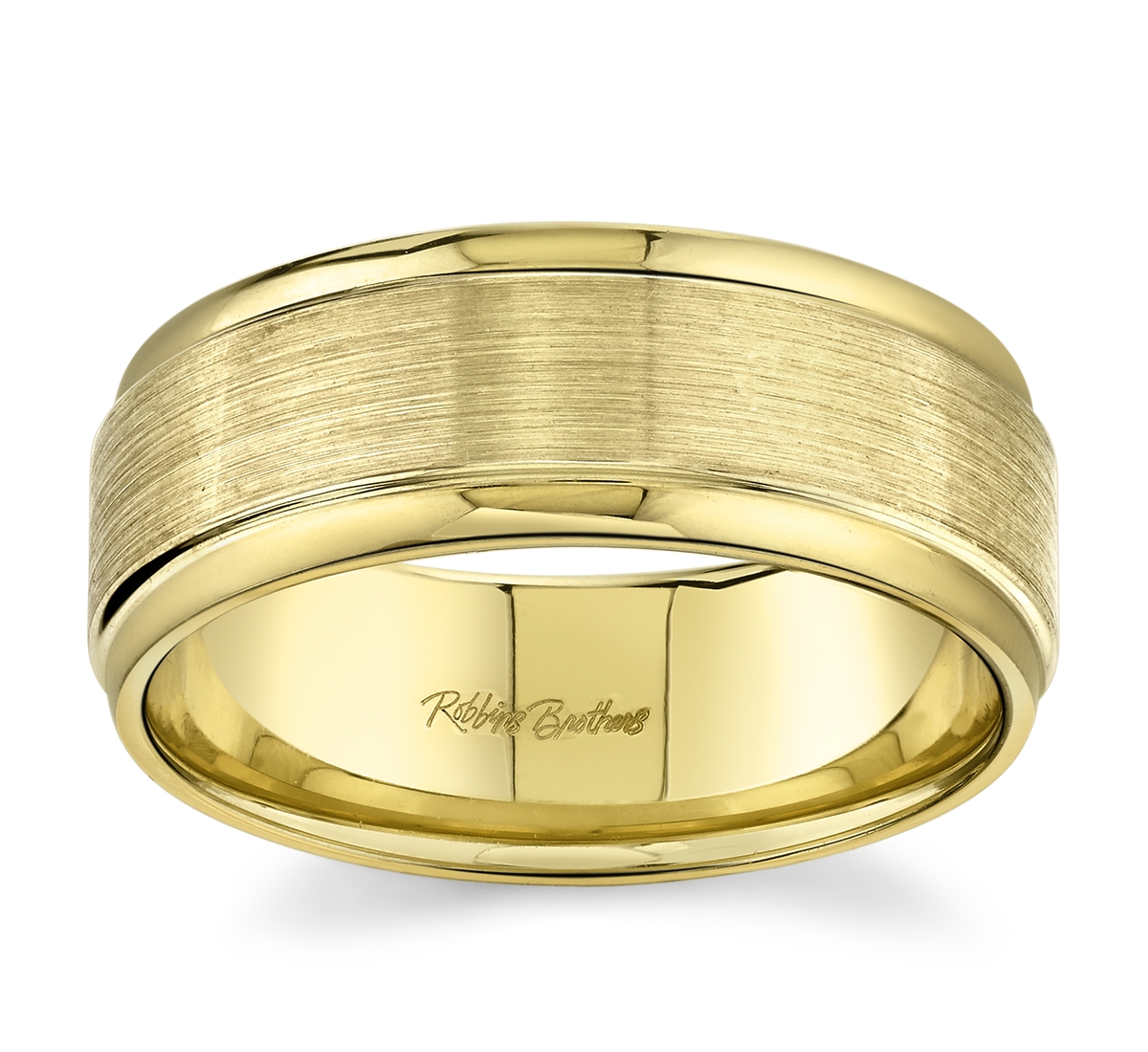 A "comfort fit" wedding ring is a wedding ring that has a rounded interior and an oval cross-section. The benefit of having a 'comfort fit' wedding ring is that with a rounded interior less metal touches the finger resulting in a comfortable feel. This type of wedding ring is very popular.
FLAT WEDDING BAND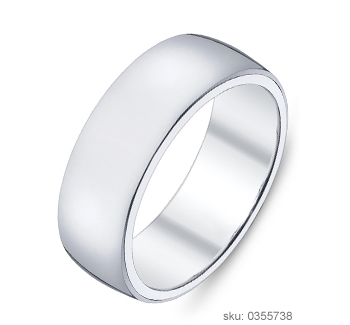 A "flat band" is a type of wedding band that is flat on top; it actually has no oval shape. Think of a pipe, for example. Some of the "flat band" wedding ring designs are called pipe rings, for that purpose, and for that reason. The look of this wedding band is more modern or contemporary.
HALF-ROUND WEDDING RING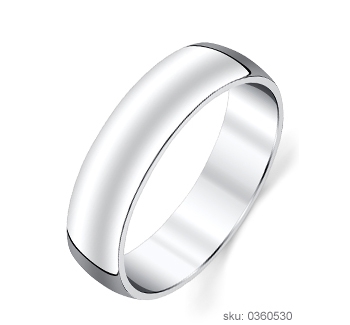 The "half-round" wedding ring is one of the more classic and traditional types of wedding rings. This is a wedding ring that has a rounded top section. The under section of the ring can either be flat or a comfort fit.
DIAMOND WEDDING RINGS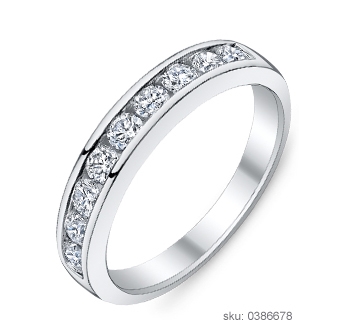 Diamond Wedding Rings, available for both men and women, feature prong or channel set diamonds. Eternity wedding rings, sometimes referred to as an anniversary band feature diamonds encircling the entire ring. While the diamonds around this type of wedding ring can require a higher investment, the end result is a wedding ring that absolutely makes a statement.
FANCY WEDDING RINGS
Wedding rings that feature unique design elements, engraving, hammered details, or symbols, fall into the Fancy Wedding Ring category. These types of wedding rings often have diamonds or other gemstones to accent details. The sky is the limit in a fancy wedding ring.
PLAIN WEDDING RINGS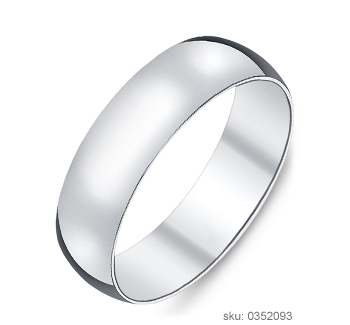 Simple elegance is the best way to describe a plain wedding ring. A band of platinum or yellow gold is a classic symbol for the bride and groom, but white gold and other alternative metals also are popular options for this type of wedding band.
WEDDING RING WRAPS AND GUARDS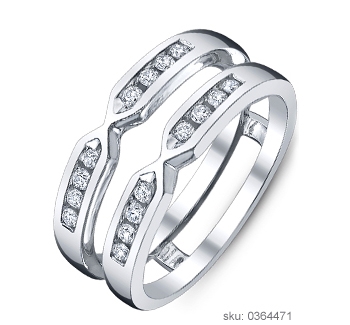 A wedding ring wrap or guard complements and enhances a diamond engagement ring. Pavé diamonds or other gemstones set in the wrap frame the center diamond, creating a spectacular and unique wedding ring.
COLOR GEMSTONE WEDDING RINGS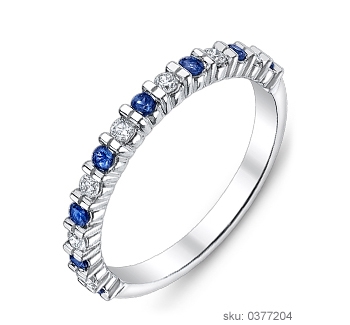 Color gemstones, such as sapphires, amethysts and rubies can represent a birthdate, an anniversary, or the birth of a child. When set in a thin wedding band, they can also be worn with an engagement ring on the left hand.