WEDDING RING SIZING
WHAT WIDTH SIZE IS BEST FOR MY WEDDING RING
Wedding ring widths are measured in millimeters. For ladies the most popular wedding ring sizing is widths ranging between two and four millimeters. For gentlemen's wedding rings, the most popular widths range between six and eight millimeters. Keep in mind that the width of the wedding rings is really based upon preference and style, and what you wish to wear. Thin and elegant or hefty and strong…both answers are right, as long as the wedding ring is made properly and suits your taste.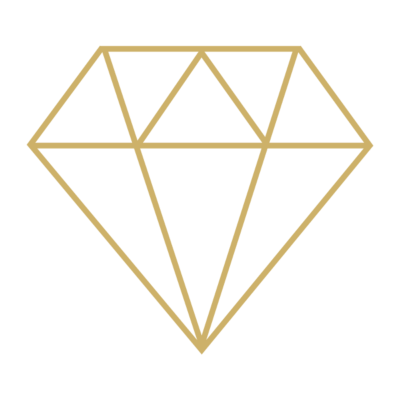 MEASURE YOUR RING SIZE AT HOME
HOW IS A WEDDING RING'S WIDTH MEASURED?
A wedding ring's width is measured in millimeters. We see wedding rings range in millimeter size from two millimeters, to as wide as 10 or 12 millimeters, depending on the choice of style you prefer.
HOW CAN TEMPERATURE AFFECT THE WAY MY WEDDING RING FITS?
Temperature can affect the way that your wedding ring fits. In warmer temperatures your fingers may swell, so the wedding ring may feel a little tighter, a little snugger. In cooler temperatures your finger tends to contract a little bit, and so the wedding ring may feel a little looser and not as snug. Keep climate in mind when you're sizing your ring.