GET ENGAGED

WITH YOUR FUTURE!
WE'RE COMMITTED TO YOUR SUCCESS
Robbins Brothers specializes in helping couples at one of the happiest times in their lives.

It takes talented, dedicated and genuinely caring professionals to consistently deliver these incredible experiences. What we offer in return for this level of commitment is one of the strongest compensation packages in the industry. And while the financial rewards are important, we also celebrate your success with recognition and awards, and provide mentorship opportunities with key executives to help you continually grow and develop in your career.
For more information, please call 1-800-295-1543.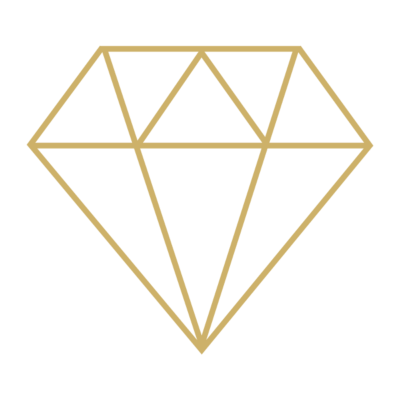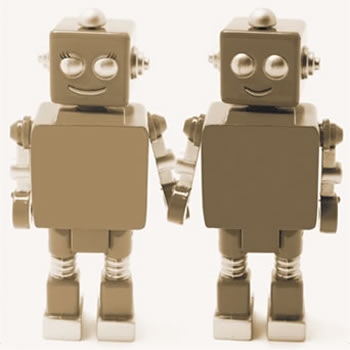 COMMITTED TO SUCCESS
SHARED CORE VALUES MAKE THE DIFFERENCE.
Every team member at Robbins Brothers is dedicated to elevating the customer experience through innovative thinking, personalized service and a passion to please.
Each day presents an opportunity to build on a foundation of teamwork, co-operation, growth and support.
This foundation is evident in our core values: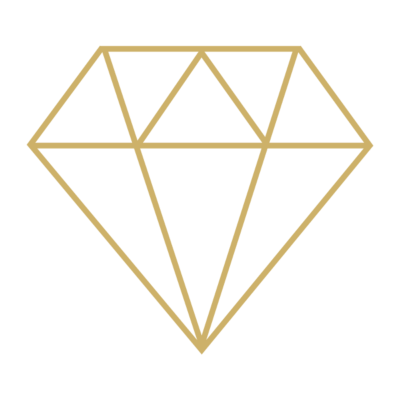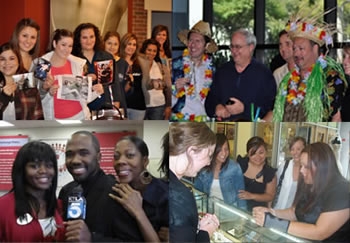 CULTURE & COMMUNITY
DIFFERENCE MAKERS AND ADVOCATES FOR FUN.
Sure, we're a driven bunch of professionals who are rewarded through profit and performance, but we never forget to have fun and realize how lucky we are to be doing what we are doing.
It's an honor to be part of communities we serve and to give back whenever we can...whether it's making an impossible proposal possible, helping a local cause or reaching out to soldiers overseas. We're involved and we're proud of it.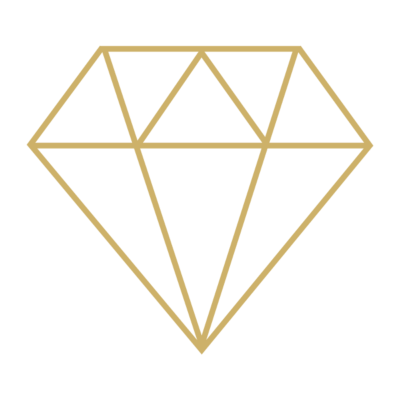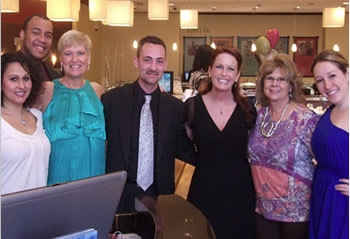 OUR PEOPLE
INDIVIDUAL GROWTH MEANS COMPANY GROWTH.
We believe Robbins Brothers can only go as far as its members can take it. Our highest priority is to nurture skills to meet personal and team goals which enable our business to grow and thrive.
Whether in a store atmosphere or at our corporate office, you will be recognized and valued as a vital contributor to our business family. We have an open door policy and encourage collaboration and idea-sharing. Your opinion matters and we want to hear it.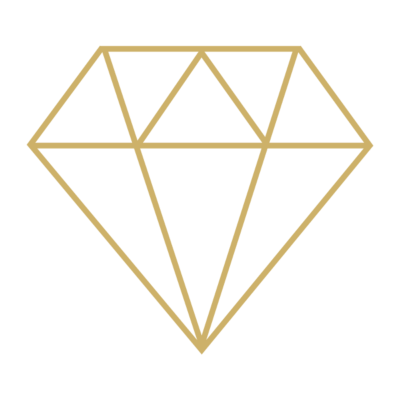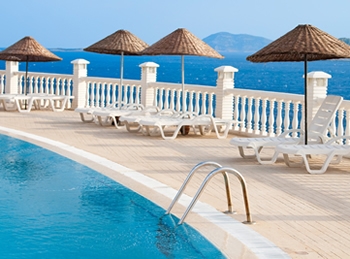 BENEFITS FOR OUR EMPLOYEES
AMONG THE MOST COMPETITIVE IN OUR INDUSTRY
Providing superb customer experiences in a dynamic environment comes with unsurpassed compensation packages and highly competitive benefits.
You can expect to be well taken care of as a part of the Robbins Brothers team. From 401k plans, health & dental insurance & vacation time to generous Employee Purchase Plans, we've got you covered.