Fullerton
255 West Orangethorpe Ave.
Fullerton, CA 92832
Monday:
11:00 AM - 8:00 PM
Tuesday:
11:00 AM - 8:00 PM
Wednesday:
11:00 AM - 8:00 PM
Thursday:
11:00 AM - 8:00 PM
Friday:
11:00 AM - 8:00 PM
Saturday:
11:00 AM - 7:00 PM
Sunday:
12:00 PM - 6:00 PM
Arabic, English, Farsi, Portuguese, Spanish, Tagalog, Vietnamese
Meet Jenny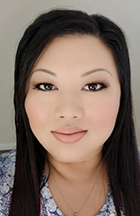 Jenny Lu
General Manager,
Fullerton
Robbins Brothers Fullerton is the jewelry store for that will fulfill all of your shopping desires. We are here to ensure that your experience will be unlike any other and that you will find the perfect jewelry for you or your loved one. Our unique collection of diamonds includes everything from wedding and engagement rings, to everyday accessories. We are the best jeweler in Fullerton. Whether looking for a diamond engagement ring for your special day, earrings, or a gift for your loved one, we have the right piece for you. Come visit our showroom, and let our uniquely trained team help you find the perfect gift. At Robbins Brothers we are here to show you a truly sublime shopping experience.