Selected Just for You
We specialize in engagement rings, so every diamond we offer must meet criteria that guarantees it will sparkle beautifully for a lifetime. Our diamond buyers travel the world to make sure each diamond we sell is:
Hand selected for visual beauty and quality
Strong with structural integrity; never filled or drilled
Conflict free and responsibly sourced
It's why we stand behind our diamonds 110% and every engagement diamond comes with a 110% Diamond Guarantee.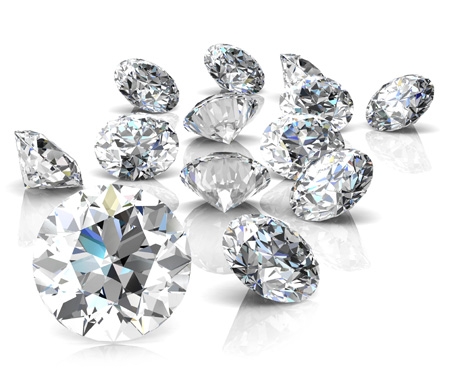 Diamond Selection
Yes, our diamond buyers are some pretty picky people - only one in ten diamonds offered to us has the unique qualities to be an engagement diamond. No cracks, fissure or feathers will compromise the integrity of your Robbins Brothers engagement diamond.
We are proud to offer an array of diamonds that fit every budget and are unique in the industry. From our Select diamond, to our exclusive 98 facet Echo diamond, to our environmentally friendly E3 and Northern Lights diamonds, to the beauty and security of Forevermark – our selection is unrivaled.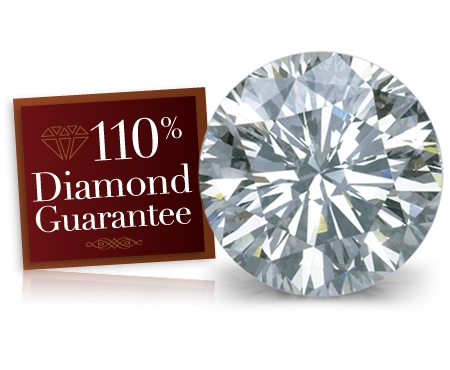 110% Support & Service
Have confidence in your diamond engagement ring purchase at Robbins Brothers because our support and service is guaranteed for life.
With our 110% Lifetime warranty, every diamond in your engagement ring is covered with 110% replacement protection. We also have a 110% Trade Up value for your center diamond. And with our complimentary cleanings and inspections by our in-house Master Jewelers, your engagement ring is sure to sparkle, today and every day after.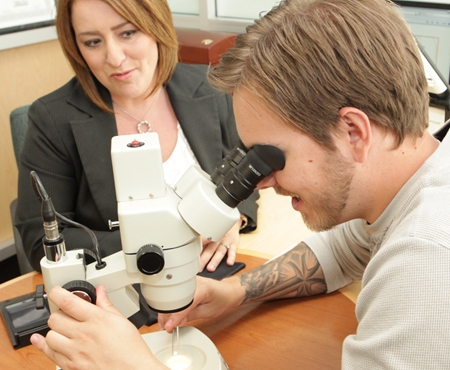 The Shopping Experience
Whether in-store or through video chat, our diamond shopping experience builds your confidence in selecting the perfect diamond for your budget. We walk you through the steps and tools to view the beauty and uniqueness of each diamond, loose and up close. Become a diamond expert by using the tools the pros use to see diamonds up-close & in person.
Relaxed shopping in a friendly, comfortable environment with a trained gemologist to guide you through every step. The Diamond Viewing Room experience: look at diamonds the way the professionals do with the tools of the trade such as a professional gemscope, scale and color grading tray.