Shop with Confidence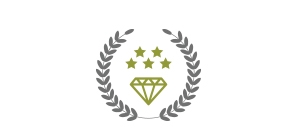 Unsurpassed Quality
Our diamond and engagement ring buyers are the pickiest in the industry. This may drive our vendors crazy, but they understand why we are such sticklers when it comes to the quality of your ring. They know we demand only the best, because you'll want to wear your Robbins Brothers ring 24/7/365, worry-free and confidently. This attention to detail means that only the finest diamonds and most well-crafted rings make it to our showroom floor.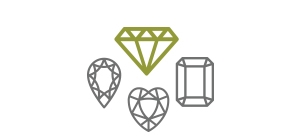 Incredible Selection
At Robbins Brothers you'll find an incredible assortment of thousands of styles of settings and hand-selected diamonds that you can pair together as the unique symbol of your love. From custom-made designs, to famous designer names, to exclusive collections and ready-to-go rings with center diamonds included. We have the perfect ring for you. Our quality diamond and ring selections are the broadest, and most beautiful, in the industry.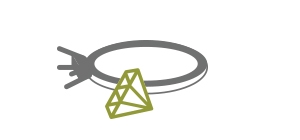 Build Your Own Unique Ring
Browse thousands of gorgeous ring styles to find the one to match her personality -including top Designers like Tacori and Verragio. Next, select from hundreds of loose diamonds, including our exclusive 98-facet Echo and lab-grown E3 diamonds. Then, our master jeweler will create your perfect ring right in our store. Beautiful.
110% Lifetime Diamond & Gemstone Warranty
We want you to be happy with your ring for life! Our complimentary warranty ensures that all your diamonds and gemstones stay in tip-top shape for a lifetime. Simply bring your ring in for an annual inspection and you are covered. If any of your diamonds or gemstones chip, crack or separate from the mounting and are lost, we will replace them for a lifetime. Giving you peace-of-mind every single day.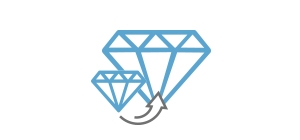 110% Diamond Trade Up
If you trade in your center diamond, purchased at Robbins Brothers, of 1/4 carat or larger, you'll receive the full purchase price, plus ten percent, toward another diamond of at least twice the original purchase price. All you'll need is your original receipt to verify the purchase price.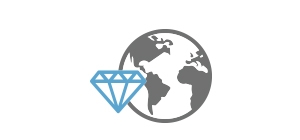 Conflict Free Promise
Robbins Brothers is unilaterally against the importation of conflict diamonds. We steadfastly support The Kimberley Process and The Clean Diamond Trade Act, and are 100% compliant. It's these worldwide efforts that ensure virtually no Conflict Diamonds come to the United States. Since our inception, all diamonds we purchase are mined and distributed under the highest ethical standards.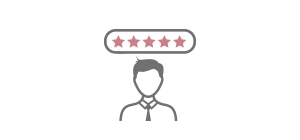 Exceptional Experience
We've been helping couples in love for over 90 years, and although much has changed, one thing remains a constant; we are committed to giving you the best shopping experience available anywhere. We listen to your needs; educate you about diamonds and metals; help with your proposal and more. It's our purpose and pleasure to be a part of your amazing moment.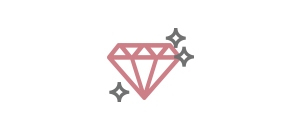 Complimentary Cleaning and Inspection for Life
We are proud to offer our Six-Point Inspection absolutely free of charge: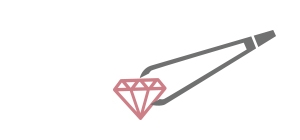 On-Site Master Jewelers
At Robbins Brothers, our on-site Master Jewelers are there for your convenience and security, and to ensure your dream ring is taken care of with the expertise it deserves. Unlike other jewelers who rely on outside trade shops to care for their customer's ring, our Master Jewelers are in-store every day. From ring inspections to designing and creating your dream ring -- they truly are masters of their craft.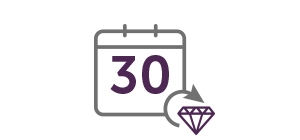 30-Day Money Back Guarantee
We know some things in life may not always go according to plan. If, for any reason, you should need to return the ring, we will return your investment within 30 days of purchase. It's just one more way that we will be there should you need us.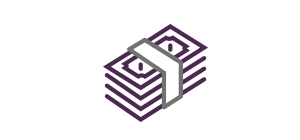 Flexible Financing
We work with multiple lenders in creating affordable and flexible financing options for you. We also include a finance and payment calculator so there are no surprises when it comes to getting the ring and diamond you most desire. Together we can get this done, resulting in a gorgeous ring that fits your budget beautifully.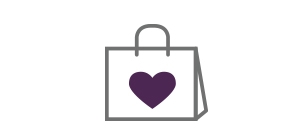 Risk-Free Shopping
When you add it all up, Robbins Brothers offers the most complete package of quality merchandise, lifetime support and incredible experience. We believe you'll find the ring of your dreams and an experience like none other when you enter our doors - we can't wait to help you make this happen!