Get up to $1000 Off Any Jewelry Purchase*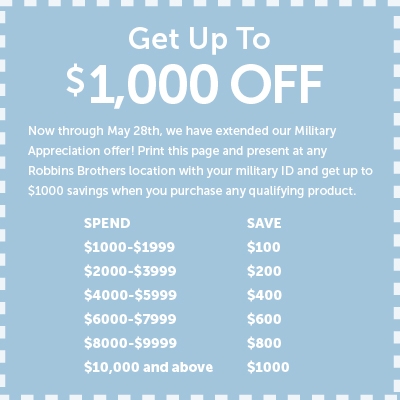 Get up to $1000 Off Any Jewelry Purchase*
In celebration of Armed Forces Week and Memorial Day, we are excited to enhance our current military offer from Mon, May 14th thru Mon, May 28th. During this period, our military guest can receive up to $1000 savings with a purchase of any qualifying engagement ring, wedding band, jewelry product.
Spend a little, save a lot! Just print out this page and present at any Robbins Brothers location during the promotional period and get up to $1000 savings when you purchase any qualifying product.
Chat With An Expert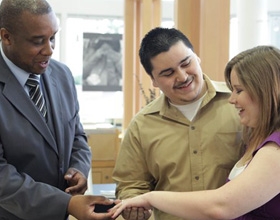 Have a question? Our experts make it easy to get the answers you need.
Visit Our Virtual DVR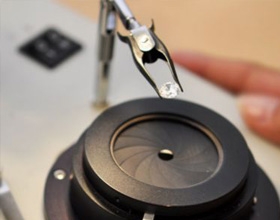 View diamonds through your browser with our Virtual Diamond Viewing Room.
Visit A Store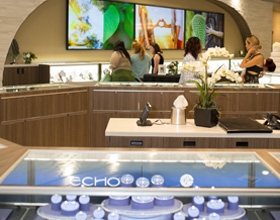 We would love to meet you in person. Drop by your nearest location today.
The Details
*Offer valid on purchases made between May 14th, 2018 – May 28th, 2018 on qualifying product. Qualifying products include engagement rings, wedding bands and any jewelry product. Not eligible on design and service or any warranty purchases. Cannot be combined with any other discounts or special offers including 18-month, 24-month, 26-month financing and 30 Month programs. See Store for details. No cash value. No rain check will be issued. No Layaway allowed. If discounted merchandise is returned, the discount will first be deducted from the value of the returned item prior to a refund/credit being issued. One coupon per customer. How it works: If you spend $1000-$1999 get a $100 discount. Spend $2000-$3999 get a $200 discount. Spend $4,000-$5,999 and get a $400 Discount. Spend $6,000-$7,999 and get a $600 discount. Spend $8,000 - $9,999 and get an $800 discount. Spend over $10,000 and get a $1,000 discount. The maximum discount allowed is $1,000 on any qualifying purchase over $10,000. Only one discount per couple per transaction can be used. The Military Discount is valid to those that are currently serving in the United States Armed Forces including: Army, Navy, Marines, Air Force, Coast Guard, and Military Reserves. Must have a valid Military Government ID card. Also available to retired Military. Must have valid Retired Military Government ID card. Does not include a relative of a military person. The Military person must provide their ID and the coupon from the website to receive the discount. Offer valid in-store only. Expires on May 28th, 2018.