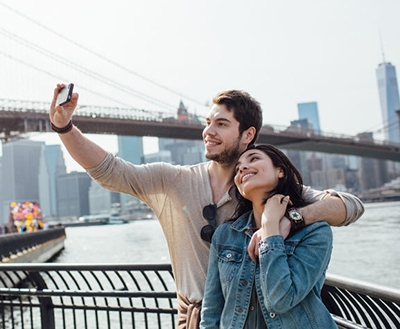 COOLEST WEEKEND GIG ALERT:

TRAVEL THE U.S. FOR FREE TO SCOUT THE BEST PROPOSAL SPOTS
Have a travel bug but not much of a travel budget? No problem. Pack your bags, grab a sweetheart and get ready for the opportunity of a lifetime! Robbins Brothers, The Engagement Ring Store, wants two love birds to share a series of all-expenses paid weekend jaunts cross country in pursuit of the perfect proposal places in the country.
The company has retail shops across the western part of the country that will not only help you find the perfect ring, but will also help plan the perfect proposal. Now, we need the help of two lucky people to help us identify the best proposal spots in 6 U.S. cities. No need to take any time off work, your travels will be planned from Friday - Sunday, giving you 48 hours in each city to find and document the most romantic locations to pop the question.
Applications from everyone, including those submitted by couples of all types, will be accepted from January 22 - February 14, 2019. Finalists announced and public weighs in February 25, 2019 - March 4, 2019. Ambassadors will be announced March 7, 2019.
---
Job Requirements:
•

Must be active on social media, specifically Instagram

•

Must be willing to be photographed, be videoed and do media interviews

•

Must be willing to write content related to the travel experiences

•

Must be able to travel at least one weekend per month for a period of 6 months, or another 48-hour period (if non-traditional work schedule)

•

Must have experience in a serious relationship and/or ability to convey an authentic excitement for finding the perfect proposal spot and engagement ring

•

Must be ready for a series of once-in-a-lifetime romantic adventures!
Applications Closed At This Time
Shop Latest Jewelry Trends