Wedding Ring Sets
When two rings become one, the result is stunningly beautiful.
Don't know what a Wedding Set is? Learn about Wedding Ring Sets in this video.
A Perfect Match.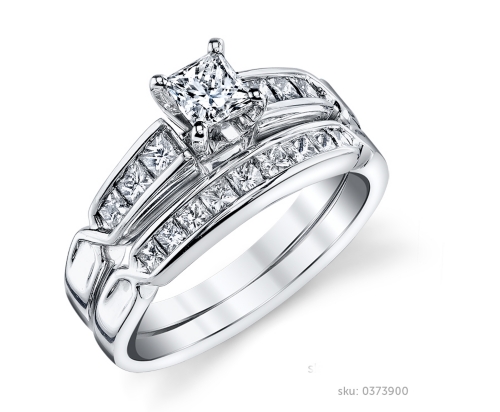 Sometimes life is best when you simplify things. While every bride wants her ring to be beautiful, may we suggest making life a little easier by combining the engagement ring with the wedding ring?
There's no need to search high and low for the perfect diamond or plain wedding band to match your vintage, modern or classic diamond engagement ring...we have already done it for you. It's called a diamond wedding set. The two rings fit together comfortably, complement each other beautifully and combine to make a perfect pairing -- just like you and your partner.