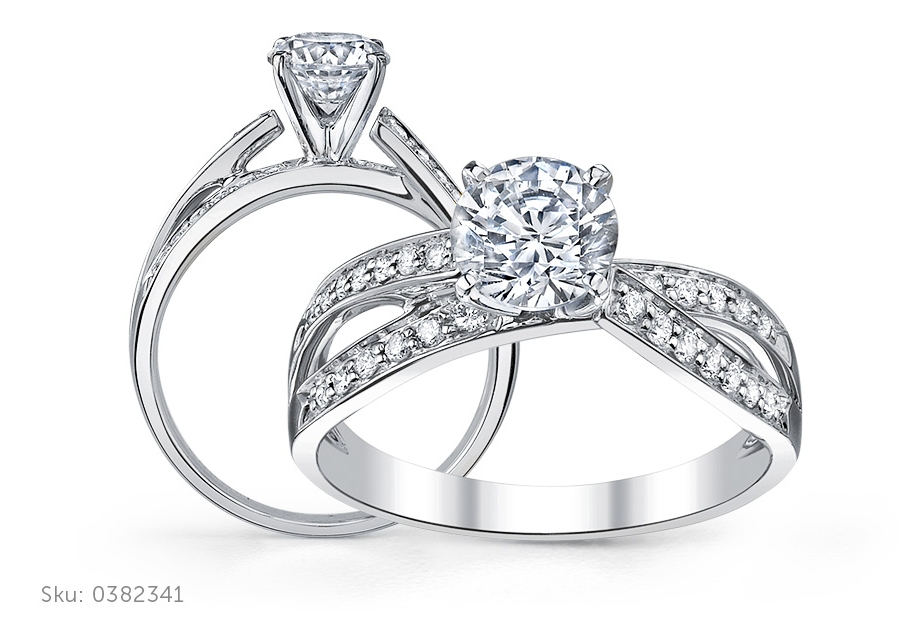 Modern
Engagement
Ring Styles
DISTINCTIVE SLEEK LINES
Modern designs are fluid, sleek and eye catching. Adding a twist to the classic, these bold and distinctive modern engagement rings are like sculpted pieces of fine art. The modern engagement ring respectfully builds on traditional ideas inspiring individuality. Resulting in arresting beauty that is entirely unforgettable

Every piece within modern engagement rings has a part in making the ring a masterpiece. The details, settings, and cut all have distinctive modern designs. Modern engagement rings are typically simple in design with clean shapes and lines.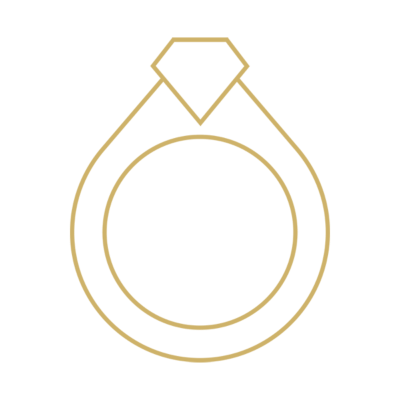 Modern Design Details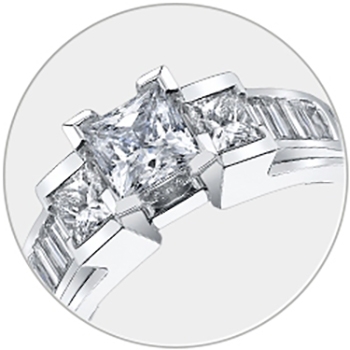 DIAMOND DETAIL
Creatively set side diamonds provide a unique streamlined design.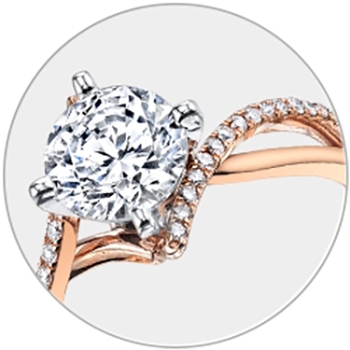 OPEN SHANK
The fluid design of an open shank suggests movement and distinction.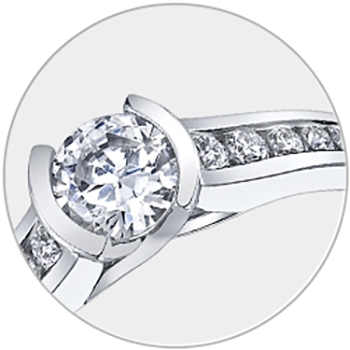 CHANNEL SETTING
Multiple diamonds held securely in a continuous, elegant row.