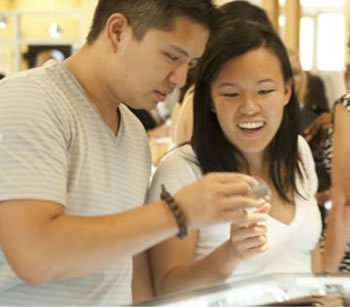 Your Time To Shine
YOUR OPPORTUNITY TO BE BRILLIANT & GROW YOUR CAREER
"Our Mission: to create the best, most memorable engagement ring shopping experience through quality product, trustworthy service and to nurture those relationships for life."
Guest Service Representative
Location:
Bellevue, WA
Dallas, TX
Jeweler
Location:
Webster, TX
Arlington, TX
Manager in Waiting
Location:
Torrance, CA
Assistant Jewelry Buyer
Location:
Azusa, CA
Sales Professional
Location:
Houston, TX
Glendale, CA
Arlington, TX
Dallas, TX
Riverside, CA
Santa Ana, CA
Scottsdale, AZ
Bellevue, WA
We are always interested in engaging highly talented people to join the Robbins Brothers team. We encourage you to visit our Job Network to apply and we will contact you when an opportunity that matches your qualification arises.