Women's Wedding
Rings
If you're like many other brides-to-be, your engagement ring has taken on a life of its own, just like your wedding. From the moment he proposed, we're guessing that 243 people have asked to see your ring, and another 1,477 people have viewed your engagement ring on Facebook. Your engagement ring and the sparkly diamond in the center tend to take center stage, with "the dress" coming in at a close second.

Whether you're looking for matching wedding ring sets, vintage rings with an antique style, the elegantly simple plain band or the dazzling designer eternity ring with diamonds, you'll find an extensive selection of wedding rings in white gold, yellow gold, two-tone metal, platinum and palladium for women at RobbinsBrothers.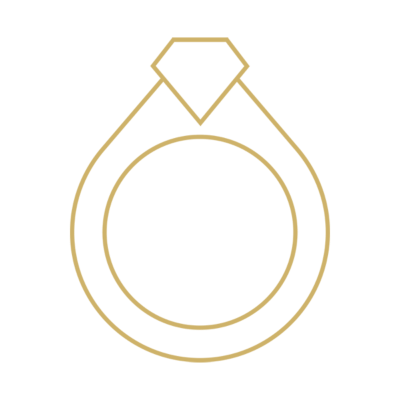 Your Price Range
With our extensive selection of rings and wide range of prices you can check one more "To Do" off the list.