Love the experience? Love the Diamond? Love the Ring?
Robbins Brothers
Referral Program
Love Shared
GET UP TO $250 IN AMAZON GIFT CARDS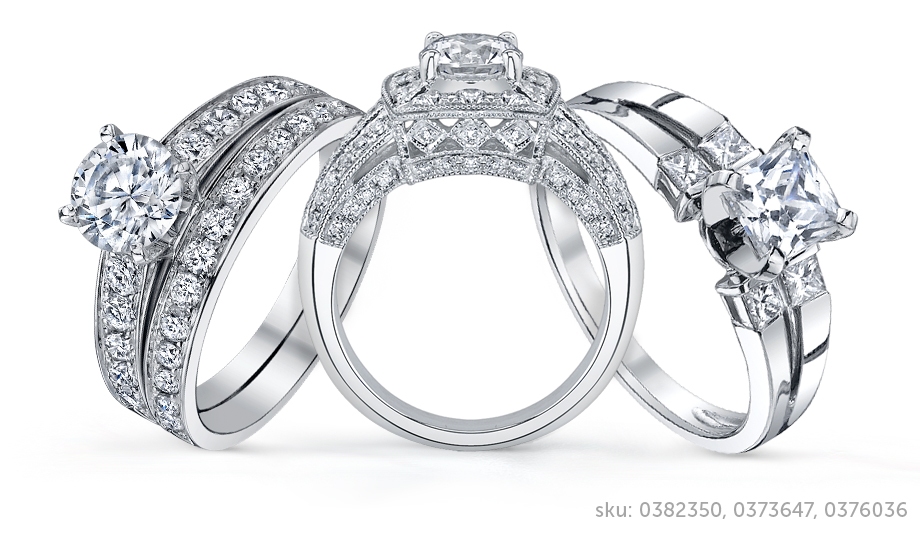 ---
How it works
Share your experience with up to 5 friends and Robbins Brothers will spread the savings to you and yours.
Each person on your list will be emailed a $100 off coupon code good towards any purchase of $750 or more and a personal message from YOU.
We will e-mail YOU a $50 Amazon.com Electronic Gift Card 30 days after purchase for each referral coupon redeemed.
It's really that simple.
Thanks for helping us share the love!
Share The Love Terms & Conditions
These terms and conditions apply to ("Share The Love. Refer-A-Friend. Program ") of Robbins Brothers. Only residents of the fifty (50) United States (and the District of Columbia), who are at least eighteen (18) years old are eligible to participate in the program. Participating in Robbins Brothers Share The Love, Refer-A-Friend program may require users to submit personal information about themselves and their friends, including name and email address. By participating in the program, users agree to receive communications from Robbins Brothers and/or from our partners that operate and maintain the referral program, with regards to participation in the program. By referring a friend, the referring customer agrees to be bound by these terms and conditions. This program is administered by NextBee, Inc. ("NextBee") The use of the Program is governed by NextBee's terms and conditions in addition to the terms and conditions set forth below how the Share the Love Refer-A-Friend program works:
Referring Party:
The referring party (the referee) must use the Robbins Brothers Refer-A-Friend platform and may refer up to five people, the potential 'referees'.
A unique coupon code is sent to referees submitted by the referring party.
When a referee makes a qualifying purchase of $750 or more, then the referring party will receive a $50 Amazon.com Electronic Gift Card (as long as the product has not been returned to Robbins Brothers during its standard return policy time period.)
The $50 Amazon E Certificate will typically received by the referring party 45 to 60 days after the referee purchase.
Referring party may earn up to a maximum total of five $50 Amazon.com Electronic Gift Card.
The referring party and the referee cannot be the same individual with a different email address
Customers cannot participate in this program where doing so would be prohibited by any applicable law or regulation.
Participants may not send spam to obtain referrals. Referrals may not be acquired through unsolicited email to people that they don't know or through message board postings where the postings are unrelated to the topic of discussion or otherwise violate the terms of that site.
Referee Purchases**:
The referred party, the referee will receive a unique coupon code from the referring party.
This coupon is only eligible for a one-time use to receive $100 off a qualifying purchase of $750 or more.
The coupon is only valid for six months from the date that the coupon is issued by the referring party. Rewards are subject to verification and can only be redeemed in-store.
Program Entities may withhold a Reward for investigation, or refuse to process any transaction Robbins Brothers deems fraudulent, suspicious, in violation of these Terms and Conditions, or believes will impose liability on Robbins Brothers Jewelry Inc., its subsidiaries, affiliates or any of their respective officers, directors, employees, representatives and agents. All Program Entities' decisions are final and binding, including decisions as to whether a Qualified Referral, Credit or Reward is valid. Referee may not post the coupon code on public coupon sites or attempt to obtain monetary value for the coupon. Credit and/or Rewards are not transferable and may not be auctioned, traded, bartered or sold.
Upon termination of the Program or any portion thereof for any reason, or upon cancellation of a Referrer's Robbins Brothers account for any reason, or return of the qualifying purchase any unredeemed Credit and/or Rewards accumulated by Referrer are forfeited.
Referring Friends
The individual who was issued a Refer-a-Friend Link by Robbins Brothers will be considered to be the "Registered User" for all Qualified Referrals made using that Refer-a-Friend Link. A Registered User may share a refer-a-friend link to referred customers by email subject to applicable law, including, but not limited to the CAN SPAM Act. Use of spam or purchased or harvested consumer lists is prohibited and will result in immediate termination of the Registered User's referral account, the voiding of any Program drawing entries, the forfeiture of any prizes and the deactivation of Refer-a-Friend Links.
Exclusions on Rewards
**Redemption of reward are only allowed on qualifying purchases and has the following exclusions: You must spend $750.00 (Seven Hundred and Fifty dollars) or more in order to get the $100.00 One Hundred Dollar Discount. Can only be redeemed In-Store. Discount code has no cash value and will expire 6 months from the date issued. Cannot be combined with any other discount or offer. Limit one coupon code per customer per transaction.
Refer-a-Friend program – Cancellation and Termination
Robbins Brothers may at any time, without prior notice, terminate or modify the Refer-a-Friend program and/or these terms and conditions. All questions or disputes regarding eligibility for this program, the eligibility of rewards, or terms and conditions of the program will be resolved by Robbins Brothers in its sole discretion. Robbins Brothers reserves the right to void referrals and gift certificate credits earned if it suspects that the referrals or gift certificate credits were earned in a fraudulent manner, in a manner that violates applicable law or these terms or in a manner otherwise not intended by Robbins Brothers.
Taxes
Merchandise redeemed under the program is subject to applicable federal, state and/or local taxes. Payment of taxes resulting from these Rewards is the sole responsibility of the Registered User and not Robbins Brothers or any of its affiliates or agents. Robbins Brothers will report earnings under this program to the extent required by applicable law.
Communications
When you visit this web site or send emails to us, you are communicating with us electronically. You consent to receive communications from us electronically. We will communicate with you by email or by posting notices on this web site. You agree that all agreements, notices, disclosures and other communications that we provide to you electronically satisfy any legal requirement that such communications be in writing. For information about your Refer-a-Friend account, contact the support team at support@nextbee.com.
Copyright
Robbins Brothers Refer-a-Friend program is brought to you by Robbins Brothers. Robbins Brothers, the Robbins Brothers logo, robbinsbrothers.com, and other logos and taglines are the intellectual property of Company, licensed to Robbins Brothers and others under controlled conditions. All textual, graphical and other content appearing on this web site, unless otherwise noted, are the property of Robbins Brothers. The relationship of Robbins Brothers and Nextbee shall be that of independent contractors and not of employment, partnership or joint venture. Either entity shall have any right or authority to bind the other or to assume or create any obligation or responsibility expressed or implied on behalf of the other or in the name of the other entity.
Governing Law
The laws of the State of California except for its without regard to its choice of law provisions, will govern the Robbins Brothers Refer-A-Friend program and its terms and conditions, Any causes of action arising out of or connected with your use of the Program or its terms and conditions shall be resolved exclusively before a court located in the County of Los Angeles, California.
Liability Limit
IN NO EVENT SHALL ROBBINS BROTHERS BE LIABLE FOR ANY DIRECT, SPECIAL, INDIRECT OR CONSEQUENTIAL DAMAGES, OR ANY OTHER DAMAGES OF ANY KIND, REGARDLESS OF THE TYPE OF CLAIM OR LEGAL THEORY ASSERTED, ARISING OUT OF OR IN ANY WAY CONNECTED WITH (I) THE PROGRAM PURSUANT THERETO; (II) THE USE OF OR INABILITY TO USE THE SITE OR ANY MATERIALS, OR (III) ANY CLAIM ATTRIBUTABLE TO ERRORS, OMISSIONS, OR OTHER INACCURACIES IN THE SITE OR ANY MATERIALS. IN NO EVENT SHALL THE AGGREGATE LIABILITY OF ROBBINS BRIOTHERS (WHETHER IN CONTRACT, WARRANTY, TORT, STRICT LIABILITY, OR OTHER THEORY), ARISING OUT OF OR RELATING TO THE SITE OR ANY SITE-RELATED MATERIALS OR SERVICES, EXCEED $5.00.