E3 Diamonds
Exclusively at Robbins Brothers
Visually beautiful diamonds aren't exclusively sourced from the earth. Introducing the Lab-Grown E3 diamond.
Every E3 diamond is grown in a laboratory and possesses the same exceptional color, clarity, beauty and brilliance of a quality mined diamond found in nature.
With this evolutionary process, this eco-friendly lab created diamond is environmentally responsible and guaranteed conflict free.
Each E3 diamond is laser-inscribed with an IGI certificate number. Only the most exquisite lab-grown diamonds will earn the E3 name.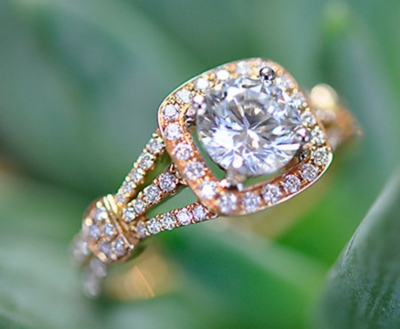 ---
What makes your E3 Diamond an Engagement Diamond?
Hand Selected for visual beauty and sparkle
Chosen for structural integrity and quality
Guaranteed 110% by our Diamond Guarantee
Never fracture filled or laser drilled
Responsibly sourced and conflict free
Where to find your E3 Diamonds
Visit us to see the beautiful Robbins Brothers E3 Diamonds
Explore Our Diamond Brands