Forevermark®
De Beers Diamonds
Less than one percent of the world's diamonds are eligible to become a Forevermark® diamond.
Forevermark® diamonds are genuine, untreated and natural; their beauty is unleashed by master craftsmen using skill and artistry passed down through generations.
As part of the De Beers group of companies, Forevermark® benefits from 120 years of diamond expertise.
Your diamond is inscribed with the Forevermark® icon, together with a unique number that identifies it as yours.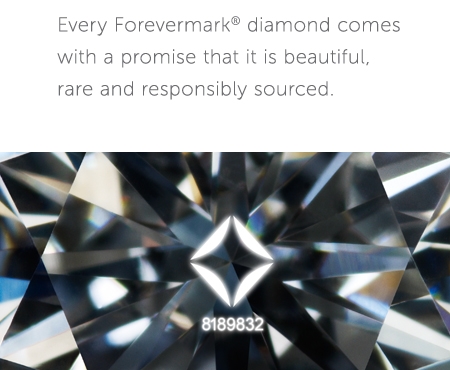 ---
What makes your Forevermark® Diamond an Engagement Diamond?
Hand Selected for visual beauty and sparkle
Chosen for structural integrity and quality
Guaranteed 110% by our Diamond Guarantee
Never fracture filled or laser drilled
Responsibly sourced and conflict free
Where to find your Forevermark® Diamonds
Visit us to see some of our beautiful Forevermark® Diamonds
Explore Our Diamond Brands