Robbins Brothers Is Coming To Costa Mesa
A DIFFERENT KIND OF PLACE.
We're not a jewelry store — we're The Engagement Ring Store. When you visit, expect more gorgeous rings than you have ever seen in one place. A shopping experience unlike any other. And experts who will help you find exactly what you need — and know exactly what you are going through. The nerves. The jitters. The excitement! We can't wait to meet you.
---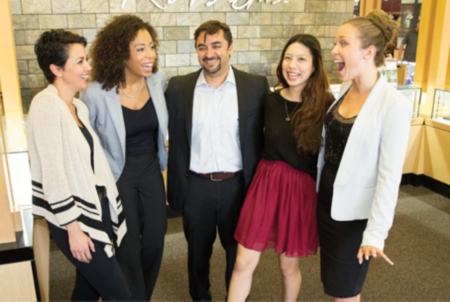 Get in touch
Robbins Brothers specializes in helping couples at one of the happiest times in their lives. It takes talented, dedicated and genuinely caring professionals to consistently deliver these incredible experiences. Want to join our team in Costa Mesa?
For more information, email our General Manager, Barbara Brode at bbrode@robbinsbrothers.com or call 1-800-295-1543
Apply Now
---