Let us be Your
Personal Shopping Assistant. Virtually.
Shopping when and where you want. We make it easy!
Your time is valuable—we totally get it—which is why we offer a Virtual Shopping Experience as an extended service to you. Through a Virtual Shopping Experience, you'll interact with a Robbins Brothers Design Specialist in a live video chat. You'll get the answer to any and all questions you may have on engagement rings or diamonds. Yes, it's like making a visit to our store – because that's what it is. Fun, easy and convenient.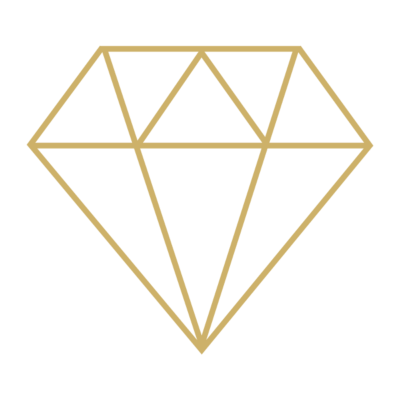 See Sensational Rings
View any engagement ring or wedding band you would like to see. Compare two ring styles that are on the top of your list, or explore styles suggested by your Design Specialist. Want to compare a Verragio ring from the Parisian collection to a Tacori setting from the Danetella collection? We've got you covered. Just let us know what you want to see.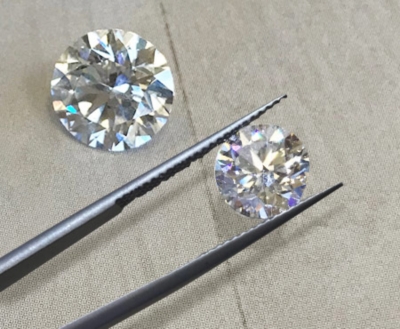 Compare Diamonds
Of course we always recommend seeing a diamond with your own eyes, but now you can compare the cost and size difference between a one carat and a three quarter carat without having to leave home. You may know exactly what you want—say a VS quality, G colored, one-carat diamond—we'll show you that. Or you may just want to see a beautiful diamond in the $3000 price range. We can help with that too.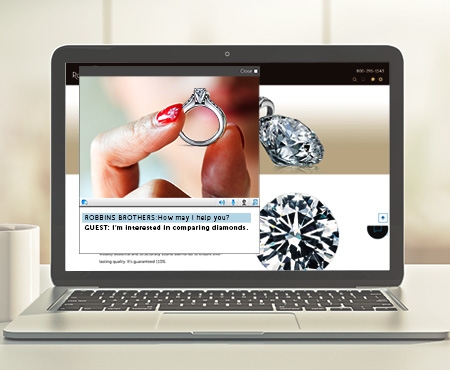 How it Works!
It's easy to set up your Virtual Shopping Experience! The more details that you give us—product skus, designer names, diamond brands—the more we can help! You set the parameters of what you want to see and the priorities that you have for your Virtual Shopping Experience, and we'll follow through. Make your appointment today!"