Side Stone Rings
The perfect style to capture the past with an eye to the future.
Don't know what a Side Stone ring is? Learn about Side Stone Engagement rings in this video.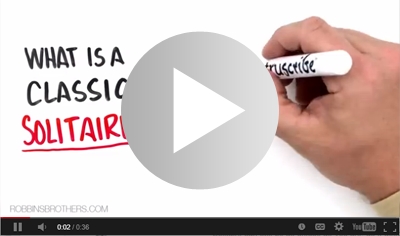 Tradition meets "Wow."
Glamour never goes out of style. The Side Stone engagement ring takes a simple setting and makes it sensational. Whether you're seeking a classic ring with pear-shaped diamond side stones, vintage settings with baguettes and emerald shaped diamonds, or the modern look of round cut or trilliant diamonds, the Side Stone ring is perfect for any era.
Traditional can still be exciting - your Side Stone choices include diamonds, emeralds, blue or pink sapphires, and may be set in white gold, yellow gold, rose gold or platinum. Be colorful. Be classic. Be in love...with your ring.