Men's Wedding
Rings
Men's wedding bands vary from simple yet elegant tungsten bands to ornate diamond rings from top ring designers. When you're ready to choose your wedding ring, Robbins Brothers is here to help make sure you find something you love, with our unmatched collection of unique men's wedding rings crafted of white gold, yellow gold, platinum, palladium, titanium, tungsten or cobalt.

Remember that the tux you rent will be worn for just one day, but the ring you buy will be worn 365 days a year and should look and feel great throughout your marriage. If you want the durability of platinum, go for it. It may cost a bit more, but this is the one item from your wedding day you will wear forever.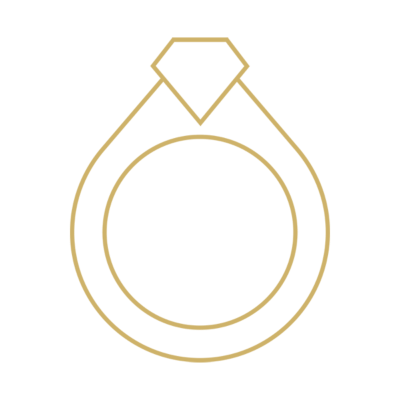 Your Price Range
With our extensive selection of rings and wide range of prices you can check one more "To Do" off the list.