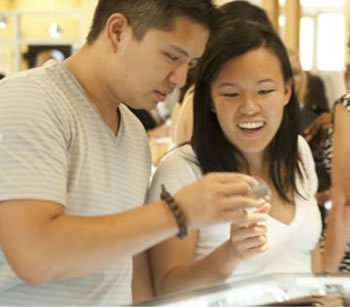 YOUR TIME TO SHINE
YOUR OPPORTUNITY TO BE BRILLIANT & GROW YOUR CAREER
"Our Mission: to create the best, most memorable engagement ring shopping experience through quality product, trustworthy service and to nurture those relationships for life."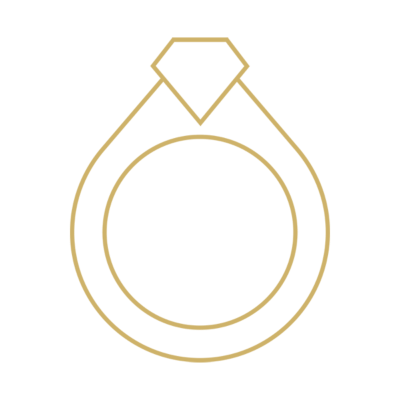 Floor Manager in Training
About this position
Robbins Brothers is currently seeking experienced sales and management professionals to join our Floor Manager in Training (FMIT) with an aim to assume future leadership positions within our retail jewelry stores.

The successful FMIT candidate will work as a commission sales associate while developing management competencies. Future leaders within our selling organization must first be recognized as sales leaders, able to both personally sell and sell through others.

Candidates for leadership in the Floor Manager in Training will be required to:
Floor Manager in Training candidates will be compensated as full-time commission sales associates. Additionally, they will receive a compensation guarantee during their first 90 days of employment.

FMITs will be evaluated monthly to assess both learning and performance. Goal congruency between the candidate and Robbins Brothers will be evaluated continuously. Candidates, who are identified as not being goal congruent, operate outside of Robbins Brothers values or who do not exhibit the knowledge, skills, and abilities to be a successful leader for Robbins Brothers will not be retained in the program.

The projected timeline for the FMIT training program is estimated to be approximately 6 to 9 months. Every candidate is different, and this timeline is not a guarantee of promotion. If at any time during the program it is determined that the candidate is not progressing at a pace and competency level to be considered for a leadership role, the candidate will be removed from the program and either offered an available alternate position for which they are qualified or separated from employment.

This program is not intended to be an employment contract and does not carry with it any form of guarantee or implication that employment will continue for any length of time. Robbins Brothers is an "At Will" employer. It is expressly understood that you or Robbins Brothers may terminate employment at any time without prejudice.
LOCATIONS:
Scottsdale, AZ
Glendale, CA
Houston/Clearlake, TX