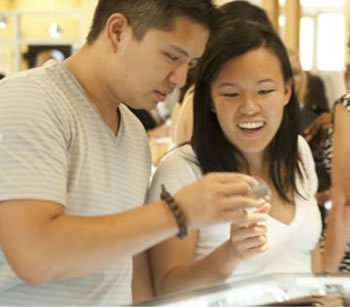 YOUR TIME TO SHINE
YOUR OPPORTUNITY TO BE BRILLIANT & GROW YOUR CAREER
"Our Mission: to create the best, most memorable engagement ring shopping experience through quality product, trustworthy service and to nurture those relationships for life."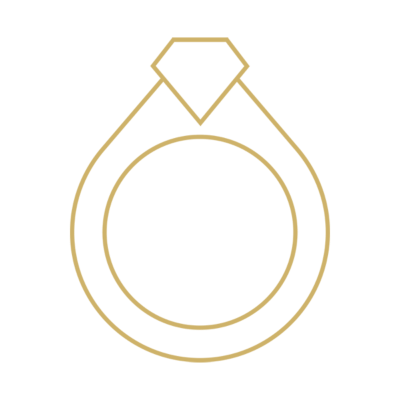 EXPERIENCED SALES PROFESSIONAL
About this position
Robbins Brothers is Hiring People Who Love Helping Couples in Love. Our Commission Sales Associates have the rare opportunity to play a significant role in one of life's most cherished moments: the surprise marriage proposal. Because we know that it takes a very focused and caring individual to help the engagement ring customer, we offer a financially rewarding career to those who qualify for this position.
Responsibilities:
As a customer-focused commission sales associate, you are an outgoing retail professional with exceptional customer service skills. Your natural disposition is to be 'guest obsessed.' You love putting people - especially anyone about to make the huge emotional decision to purchase an engagement ring - at ease. Our base plus commission performance compensation allows the opportunity to earn one of the best incomes in the luxury retail category.
Requirements:
Career Benefits & Growth Opportunities:
Our full time Commission Sales Associates enjoy Dental, Medical, Vision, and a 401k retirement plan. Monetary bonuses are achievable throughout the year. In addition, you may have the opportunity to transition to other rewarding positions in store management and the corporate office.
LOCATIONS:
Scottsdale, AZ
Costa Mesa, CA
Fullerton, CA
Glendale, CA
Montclair, CA
Riverside, CA
San Diego, CA
Torrance, CA
Woodland Hills, CA
Houston/Loop, TX
Arlington, TX
Dallas, TX
Houston/Clearlake, TX
Bellevue, WA
Seattle, WA