The Engagement Diamond
You've found the engagement ring setting she's always dreamed of, and now you need its crowning centerpiece — the engagement diamond.
Every Robbins Brothers diamond has the structural integrity, enduring quality and stunning visual beauty to last a lifetime. That's what makes it an engagement diamond and makes you the hero.
With thousands of loose diamonds to choose from, you'll find just the right size, shape and quality cut to fit the ring (as well as your budget) perfectly.
---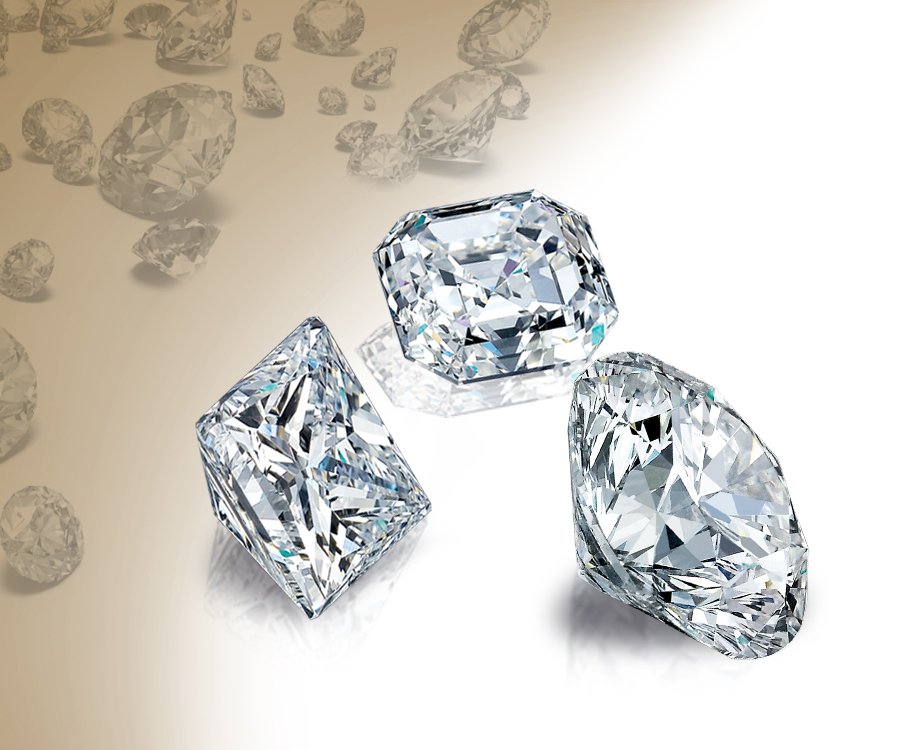 Diamond Quality
Only 1 in 10 diamonds makes the cut.
Although diamond certificates are helpful guides to the 4 C's, just know they should not be the only measure of your diamond. The most important factor is how the diamond looks, something we refer to as visual beauty. Our buyer personally examines every stone to make sure it is gorgeous — no wonder he rejects 9 of 10.
Each of our diamonds is responsibly sourced, conflict free and structurally sound. A thing of beauty in more ways than one.
This is her lifelong companion — and she deserves the best. Which probably explains why she chose you.
---
Diamond Viewing Room
The learning lab where you'll see what makes a diamond sparkle.
Here, there's no glass or partition separating you and your future diamond. Just proper lighting, a gem scope, grading tray and scale.
We give you the tools of the trade to ensure that you see every nuance of the diamond that you'll call your own. That's our policy. Totally transparent - with sparkles.
We guide you through the process of selecting your diamond, seeing several side by side for comparison and finding the one that speaks to you. You'll know when you find your perfect diamond. And she'll love it because you picked it just for her. Genius.
---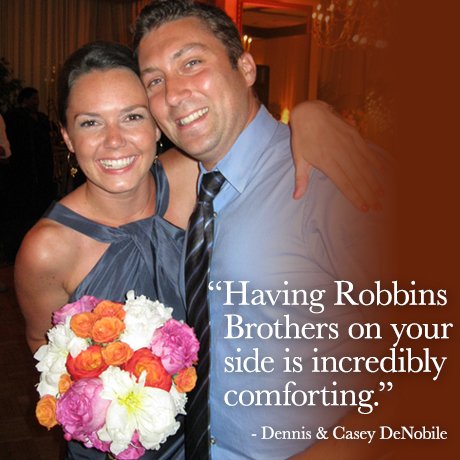 Diamond Guarantee
Here's a bright idea: offer diamonds that last a lifetime. Then add in a 110% guarantee.
Our diamonds are as beautiful on the inside as they are on the outside. No chips or fractures that will compromise the life of the diamond. No hazy diamonds, either. Only visually beautiful, quality diamonds that will sparkle just like her. These aren't mere words. Every diamond that you buy from Robbins Brothers comes with a 110% Diamond Guarantee.

We stand behind the quality of our diamonds 110%, and better yet, we put it in writing.
What To Expect
110% DIAMOND GUARANTEE
110% Lifetime Diamond and Gemstone Warranty
We will replace any diamond, ruby, and sapphire which in normal use chips, cracks or separates from its mounting and is lost with a diamond, ruby, or sapphire of comparable quality up to 110% of the original gemstone purchase price for the purchaser's lifetime. If a lab-created diamond is purchased, then it must be replaced with another lab created diamond up to 110% of the purchase price and is subject to availability.
Details: This warranty is valid, provided the diamond, ruby, and sapphire mounting have been cleaned and checked once a year and that such inspection has been verified in writing in the space provided in the Lifetime Diamond Warranty Booklet by an authorized representative of Robbins Brothers. The 110% Lifetime Diamond and Gemstone Warranty is nontransferable and will be considered invalid should the purchaser have the ring worked on by any jeweler other than Robbins Brothers. Your 110% Lifetime Diamond and Gemstone Warranty will be honored when you bring your ring to any Robbins Brothers location. Please be sure to bring the Lifetime Diamond and Gemstone Warranty booklet and your sales receipt with you to take advantage of the free inspection and cleaning. Remember, you must have your diamond ring inspected once a year, perform any necessary repair and have the inspection verified in writing to keep your 110% Lifetime Diamond and Gemstone Warranty valid.
×
110% Diamond Trade-Up
Get up to 110% of the value of your diamond towards a Trade-Up.
As your marriage grows, Robbins Brothers will grow right alongside you. In fact, we'll honor 110% of the value of your diamond for a Trade-Up should you want to honor an anniversary, celebrate a momentous occasion or maybe just because you deserve it. We're here for you now, and in the future. Robbins Brothers will give you 110% of the original purchase price of your Diamond up to $35,000 (thirty five thousand dollars), Solitaire Diamond Earrings at 1/4 carat total weight or larger, or Solitaire Diamond Pendant at 1/4 carat total weight or larger at any time you wish to trade it in towards the purchase of any diamond merchandise, provided the price of the new item or items is at least twice the original purchase price. You must have your original sales receipt to verify the original purchase price. Items that are excluded from the 110% Diamond Trade-Up are: Color gemstones, rings and ring mountings, bracelets, pendants and earrings that are not in the solitaire style or have a smaller diamond total weight than specified above. Online Purchases can only be traded up in one of our stores.
×
110% Sparkle Guarantee
At Robbins Brothers we take great care and pride in hand-selecting our diamonds for visual beauty. We have the utmost confidence in the beauty and quality of every diamond we offer. If within 30 days of your purchase, you find a more beautiful diamond with the same specifications at a lower price anywhere in the USA, bring the diamonds to Robbins Brothers. We will then send both diamonds to our corporate office to be graded for the three attributes of light performance: brilliance, sparkle and intensity. We know you don't want to be separated from your diamond, but it's the best way possible to provide an objective measurement for comparison. If your diamond scores higher, we will refund the Robbins Brothers diamond or we will refund 110% of the difference between the purchase price of the two diamonds.
Details: Not valid on purchases made before May 28, 2012. Must be the center diamond. Diamond must be purchased loose or as a solitaire and be 1/2 carat or greater. If your diamond is mounted we recommend bringing the product in loose to get the most accurate reading. In order to qualify to be sent for light performance testing, the non Robbins Brothers diamond must be of the identical shape, carat weight, clarity and color as the purchased Robbins Brothers diamond. A lab-created diamond must be compared to a Robbins Brothers lab-created diamond. In addition, you must provide a valid receipt and independent lab certificate of the non Robbins Brothers diamond that shows that it has been purchased within 30 days from the date of purchase of the Robbins Brothers diamond. If you purchased your diamond through our call center, you must physically come into one of our stores to do the transaction within 30 days of your purchase. The overall grade of light performance is defined as the sum of the brilliance, the sparkle and the intensity scores. These are three measures of light performance as defined by Imagem Inc. For more details visit www.imageminc.com. The maximum amount paid out under the 110% Sparkle Guarantee is $3,000 (three thousand dollars). Limit one payment under this guarantee per person. The 110% Sparkle Guarantee is not eligible on diamond purchases over $35,000 (thirty five thousand dollars). Corporate sales, black diamonds, non Robbins Brothers multi faceted diamonds, and employee purchases are exempt.
×