Love the experience? Love the Diamond? Love the Ring?
Robbins Brothers
Referral Program
Love Shared
GET UP TO $250 IN AMAZON GIFT CARDS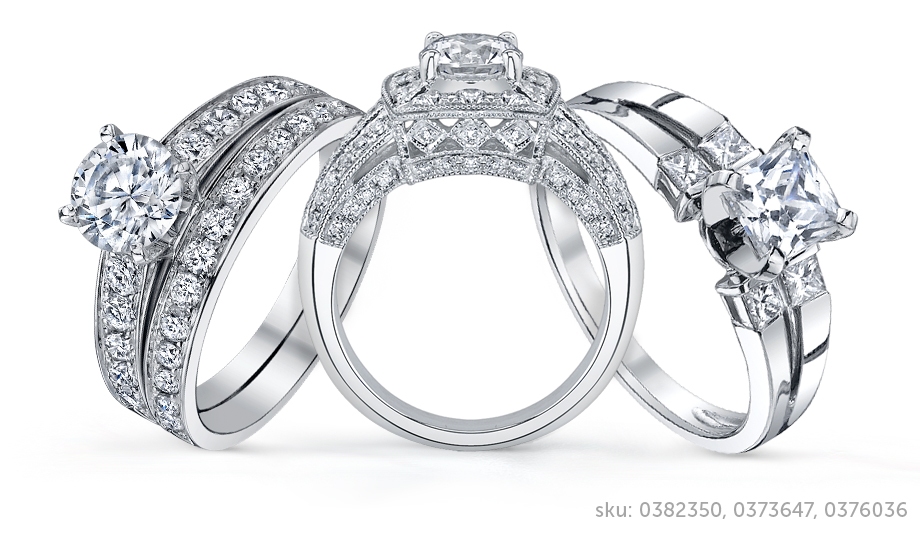 ---
How it works
Share your experience with up to 5 friends and Robbins Brothers will spread the savings to you and yours.
Each person on your list will be emailed a $100 off coupon code good towards any purchase of $750 or more and a personal message from YOU.
We will e-mail YOU a $50 Amazon.com Electronic Gift Card 30 days after purchase for each referral coupon redeemed.
It's really that simple.
Thanks for helping us share the love!
Love Shared Program Terms & Conditions
These terms and conditions ("Program Terms") apply to the Love Shared Program ("Program") offered by Robbins Brothers Jewelry, Inc. ("Robbins Brothers") at robbinsbrothersreferral.nextbee.com ("Program Site").
The Program (including the Program Site) are administered by NextBee, Inc. ("NextBee"). NextBee's terms and conditions available at http://www.nextbee.com/terms.htm are incorporated by reference into and made part of these Program Terms. If any term of these Program Terms is inconsistent with NextBee's terms and conditions, then these Program Terms will govern but solely to the extent of such inconsistency
Personal information collected though the Program is governed by the NextBee Privacy Policy available at http://www.nextbee.com/privacy.htm.
BY PARTICIPATING IN THE PROGRAM, EACH PARTICIPANT AGREES TO THESE PROGRAM TERMS AND THE NEXTBEE PRIVACY POLICY.
Your affirmative act of using the Program Site and participating in this Program constitutes your electronic signature to these Program Terms and your consent to enter into agreements with us electronically.
WHO IS ELIGIBLE?
The Program is open to individual legal residents of the fifty (50) United States and Washington, District of Columbia who are age eighteen (18) or older. Employees (and their immediate families and members of the same household) of Robbins Brothers, NextBee and their respective affiliates, representative, agents and advertising and promotion agencies (collectively, the "Program Parties") are not eligible to participate in the Program.
HOW DOES THE PROGRAM WORK?
Any individual who meets the eligibility requirements may participate in this Program either (i) by providing the names of up to five (5) other individuals, each of whom will receive a Coupon Code (a "Referer") or (ii) by receiving and using a Coupon Code (defined below).
1. For Referers
After registering at the Program Site, the Referer is invited to share the names and email addresses of up to five (5) eligible individuals (each, a "Referee"). A Referer may not provide email addresses or mobile phone numbers or other information about individuals that the Referer does not personally know.
NextBee will send each Referee an email or text containing a unique code ("Coupon Code") redeemable for up to one hundred dollar ($100) off of a purchase made in Robbins Brothers' store or through the Robbins Brothers' Ring Center (telephone customer service) of any one (1) item priced at seven hundred fifty dollars ($750) or more (each such purchase, a "Qualifying Purchase"). The Coupon Code is not redeemable via the Robbins Brothers' website.
When a Referee makes a Qualifying Purchase and if the Qualifying Purchase is not reversed within thirty (30) days of the date on the receipt, then the Referrer will receive one (1) $50 Amazon.com Electronic Gift Card (or a substitute reward of equal value) (each, a "Referer Reward"). The Referer Reward will be sent to the Referer via email using the email address provided when registering on the Program Site within approximately sixty (60) days after the date of the Qualifying Purchase. A Referer may earn up to five (5) Referer Rewards.
2. For Referees
A Referee will receive an email or text from NextBee containing a Coupon Code (as defined above).
The Referee must make a Qualifying Purchase (as defined above) in order to redeem the Coupon Code and receive up to one hundred dollar ($100) off of the purchase price of the Qualifying Purchase.
Each Coupon Code is subject to the following restrictions: may be redeemed in a Robbins Brothers store or through Robbins Brothers' Ring Center (telephone customer service) only; expires six (6) months after the date issued; is not transferable; may not be traded, bartered or sold; may be used only once; and cannot be combined with any other discount or offer. Coupon code must be used at time of qualifying purchase. Cannot be used on past purchases. A Coupon Code has no cash value. Limit: one (1) Coupon Code per person. Additional restrictions may apply.
IF YOU PARTICIPATE IN THE PROGRAM AS A REFERER, THEN YOU CANNOT ALSO PARTICIPATE IN THE PROGRAM AS A REFEREE.
GENERAL TERMS AND RESTRICTIONS
By participating in this Program, each participant agrees to receive communications from Robbins Brothers and NextBee related to participation in this Program or Robbins Brothers.
This Program is void where prohibited, restricted or taxed. This Program is valid in the United States only. This Program is subject to all applicable federal, state and local laws and regulations and is governed by the internal laws of the State of California. Any and all legal actions or claims arising in connection with this Program must be brought in a court of competent jurisdiction within the State of California.
The Program Parties are responsible only for delivery of each Coupon Code or Referer Reward and are not responsible for the utility of a Coupon Code or Referer Reward to any recipient. All expenses, taxes and fees associated with receipt or use of Coupon Codes and Referer Rewards are the sole responsibility of their respective recipients. Robbins Brothers reserves the right, at its sole discretion, to substitute a Referer Reward with a reward of equal or greater value but no other substitution or transfer of a Referer Reward is permitted. ALL COUPON CODES AND REFERER REWARDS ARE AWARDED "AS IS" WITHOUT ANY EXPRESS OR IMPLIED WARRANTY OR GUARANTEE, INCLUDING BUT NOT LIMITED TO, THE IMPLIED WARRANTIES OF MERCHANTABILITY, FITNESS FOR A PARTICULAR PURPOSE AND NON-INFRINGEMENT.
The Program Parties are not responsible for: late, lost, damaged, incomplete, illegible, postage-due, undeliverable, misaddressed or misdirected mail, email, Coupon Codes or Referer Rewards or errors, omissions, interruptions, defects or delays in operations or transmission of information. The Program Parties disclaim any liability for damage to any computer hardware or device resulting from participation in this Program. In its sole discretion, Robbins Brothers may: modify, terminate or suspend this Program if this Program cannot be executed as planned; correct errors in promotional materials; or disqualify any individual who tampers with, defrauds or attempts to tamper with or defraud the Program or Robbins Brothers. If this Program is suspended or terminated prior to the stated termination date, all eligible, non-suspect Coupon Codes issued by the date of such action will be honored. The decisions of the Program Parties are final and binding in all respects.
CAUTION: ANY ATTEMPT BY ANY INDIVIDUAL TO DELIBERATELY UNDERMINE THE LEGITIMATE OPERATION OF THIS PROGRAM IS A VIOLATION OF CRIMINAL AND CIVIL LAWS AND ROBBINS BROTHERS RESERVES THE RIGHT TO SEEK DAMAGES FROM SUCH INDIVIDUAL TO THE FULLEST EXTENT PERMITTED BY LAW.
IN NO EVENT SHALL ROBBINS BROTHERS BE LIABLE FOR ANY SPECIAL, INDIRECT OR CONSEQUENTIAL DAMAGES OF ANY KIND, REGARDLESS OF THE TYPE OF CLAIM OR LEGAL THEORY ASSERTED, ARISING OUT OF OR IN ANY WAY CONNECTED WITH THIS PROGRAM, THE USE OF OR INABILITY TO USE THE PROGRAM SITE OR ANY CLAIM ATTRIBUTABLE TO ERRORS, OMISSIONS, OR OTHER INACCURACIES IN THE PROGRAM SITE OR PROGRAM MATERIALS. IN NO EVENT SHALL THE AGGREGATE LIABILITY OF ROBBINS BROTHERS ARISING OUT OF OR RELATING TO THIS PROGRAM EXCEED TWO HUNDRED FIFTY DOLLARS ($250).
If you have questions about the Program, please contact NextBee at support@nextbee.com.
© 2015 Robbins Bros. All Rights Reserved.